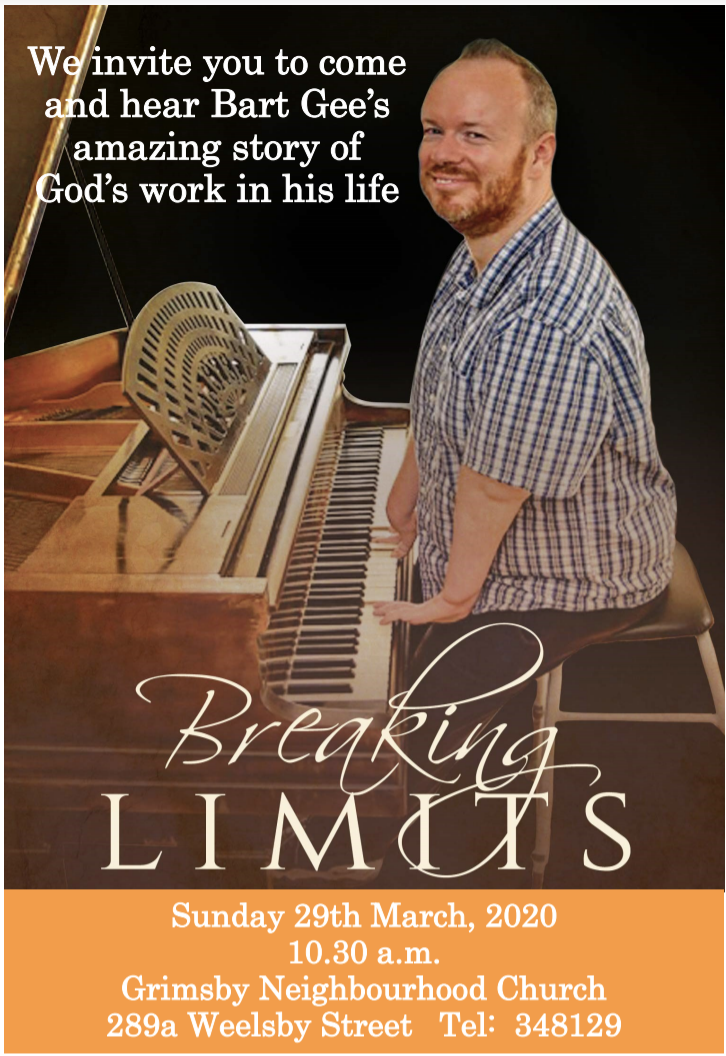 Bart Gee
Bart was born with a physical disability called Arthrogryposis which means that he has weak muscles and stiff joints.
Doctors said he would never walk, may never have the strength to be able to sit up and would have a bleak outlook to life - that being the limit!
However, when you pray to God that He would take control of the situation, this is God who knows no impossibility, limits are broken and miracles happen as Bart has found in his own life!
"If you have ever wrestled with your own personal 'Why God?' moments, then Bart's journey of grace is something you need to hear! Life's struggles get put back into perspective when Bart tells his story ,and you realise again that nothing, absolutely nothing is impossible with God!"
Rev Helen Robertson
Pastor of Bethel Church, Oldbury, UK
John Waller
"Rebellious as a teenager, a father at 16, married at 18, a life of excess and abuse.
Then, at the age of 32 a dramatic turnaround that became a great adventure for John and his family."
Please let Sharon have your order and money by Sunday 15th March